As any former Girl Scout worth her salt will tell you, it's always good to make new friends, but keep the old. 
And while we'd doubt Jennifer Lawrence had time to be earning badges and peddling cookies en route to nabbing her first Oscar nomination at 19, it's an adage she seems to have taken to heart.  "I love meeting people—men, women, whatever," she shared with Diane Sawyer in a 2015 interview. "I love people coming into your life and bringing something." 
Because just months before that sit-down, she had embraced comedian Amy Schumer with open arms, having taken a chance on friendship earlier in the summer. "I emailed her after I saw Trainwreck and said, 'I don't know where to get started. I guess I should just say it: I'm in love with you,'" she recalled to The New York Times. "We started emailing, and then emailing turned to texting."
Texting turned into work on a still-forthcoming comedy and a throwaway invitation from Schumer to have her new pal come along to the Hamptons where she was meeting up with friends from high school. "I was like, 'Oh, we're going on a boat tomorrow, you should come.' It was kind of hypothetical," Lawrence revealed on The Daily Show, "and she was like, 'I think I'm coming,' and I was like, 'Oh my God.'" 
Lawrence being "the coolest chick you'll ever meet," as Schumer put it, fit right in. "She's the best hang, she was like one of the gang." Which was evident from the photos that were released of the crew rafting, riding jet skis and building a full-on high school cheerleader-style human pyramid. (As luck would have it, Lawrence had been one with her pom poms as a teen in Louisville.) 
And just like that, the world was introduced to the perfect Hollywood friendship we never realized we needed as the twosome continue to delight by dancing on pianos at Billy Joel's concert and attempting to wear matching red carpet wear to the Golden Globes.
Now, as The Hunger Games alum admitted on Late Night With Seth Myers, "I get asked about Amy on all of these press tours, more than anything. Which is great, because endorphins get released in my brain whenever I talk about her!"
I mean, can you blame us for wanting to know every detail of their friendship? As if learning more about their favorite activities, texting habits and other pals could make it easier to imagine what it might be like to claim a spot in that pyramid. And theirs is hardly the only BFF union that we ship. In honor of National Make a Friend Day, check out the other squads we'd most like to join. 
Instagram/Lisa Kudrow
Jennifer Aniston & Courteney Cox & Lisa Kudrow

The gold standard of celebrity besties—this trio has been tight since their days of sharing salads on the Warner Brothers lot. "They grew up together and went through this formidable life experience that was Friends," a source told E! News. So much like you might meet up with coworkers from your first job, they make it a point to get happy hours on their calendar. "Geographically its not hard to be at Courteney's Sunday dinners or at a pool party at Jen's house," notes the source. "They all feel incredibly close and always will be."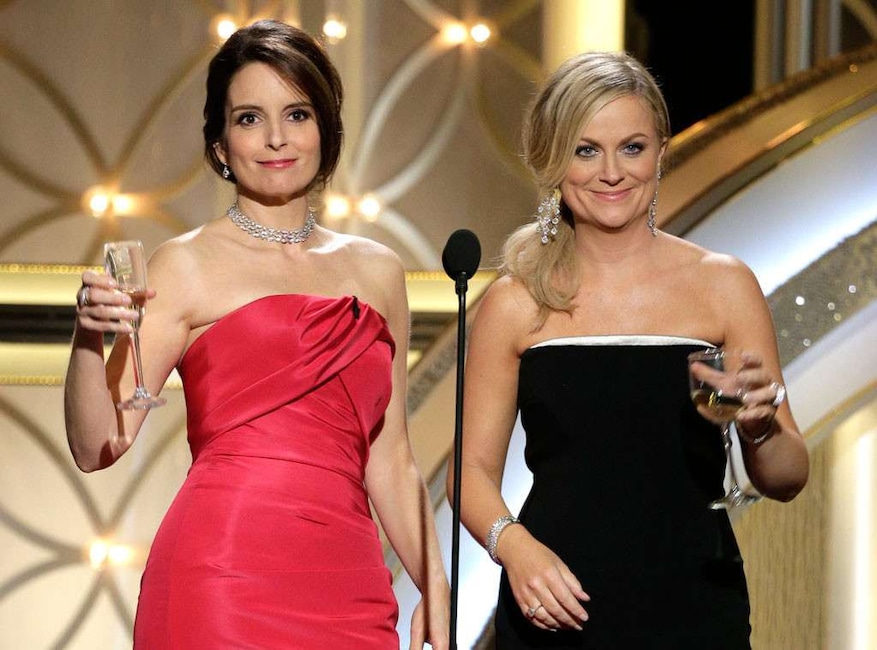 Paul Drinkwater/NBC
Tiny Fey & Amy Poehler

Making other friends jealous since a chance meeting at improv training in 1993, the frequent costars are so close, they liken their bond to that of family. "I think that Tina and I are chosen sisters," Poehler, whose sole sibling is younger brother Greg, told PopSugar while discussing their 2015 flick Sisters. I think we are chosen family, so I think it's been fun to experience that thing I never got to experience in real life.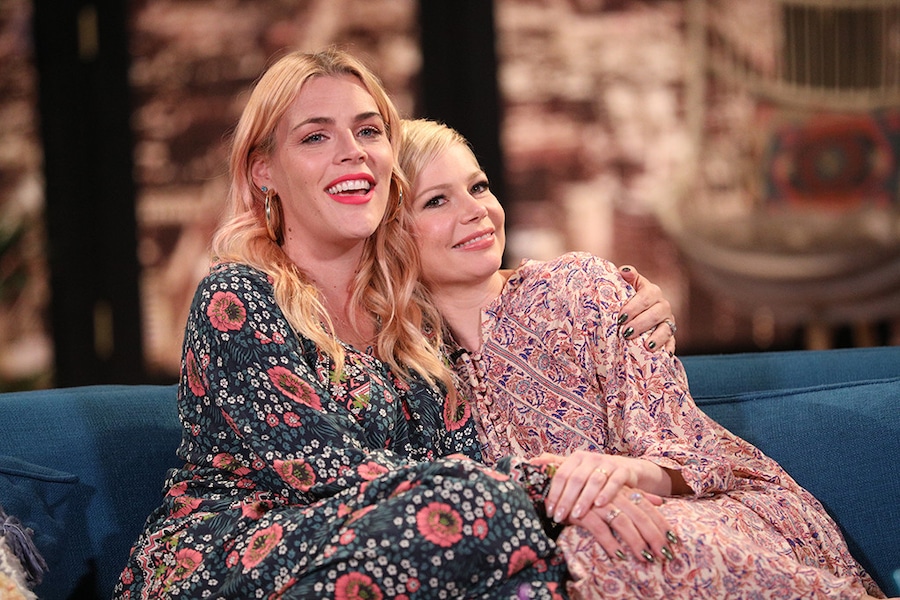 Jordin Althaus/E!
Michelle Williams & Busy Philipps

"It was like, you know, how people say love at first sight? We had that thing," Philipps told Entertainment Weekly of their initial interaction on the Dawson's Creek set. "We had that friend connection. It was just an immediate: 'Of course we're drinking wine and smoking cigarettes and getting in bar fights.' We just had an immediate love for each other that's continued over the years." Fortunately for us, we get to voyeuristically follow along as they work red carpets, wear coordinating outfits and occasionally dye Williams' hair the most perfect shade of millennial pink.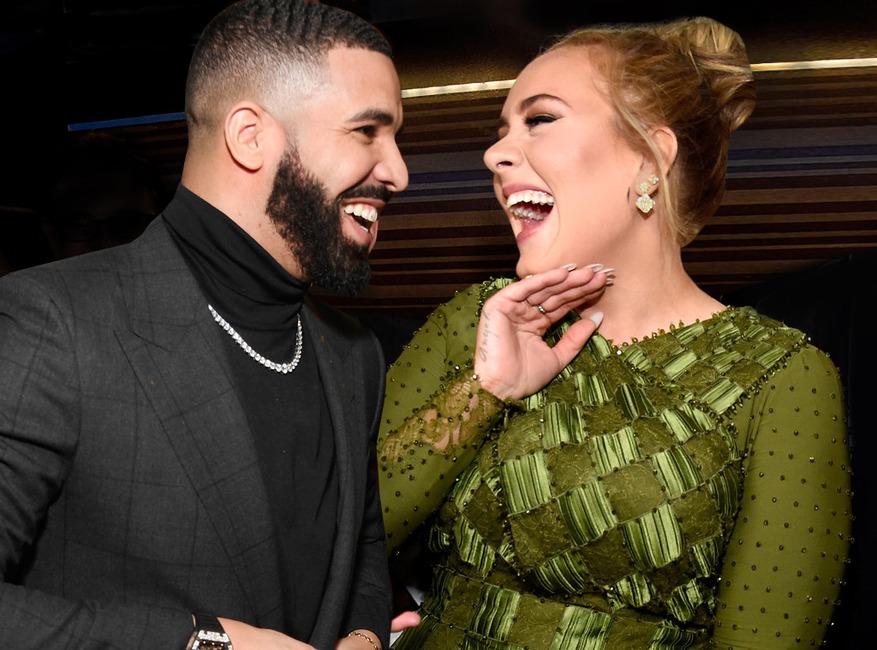 E! Illustration; Kevin Mazur/WireImage; Frazer Harrison/Getty Images
Adele & Drake

Theirs is a newer alliance, but no less desirable. After years of existing in the same orbit, the "Hotline Bling" rapper and the "Hello" songstress, who have 19 Grammys between them, began throwing out the idea of a collaboration. "I really want us to do an official remix," she told Canada's etalk of their well-coordinated hits. "I love Drake. I love Drake so much. I even got the coat that's in the video, I got it delivered the other day, I ordered it. The red one." He responded by saying, "I'd do anything with Adele. I'd literally go to Adele's house right now and do laundry for her." Instead, they grabbed a bite to eat and hit up an L.A. bowling alley. Next time, you know, call us on our cell phone.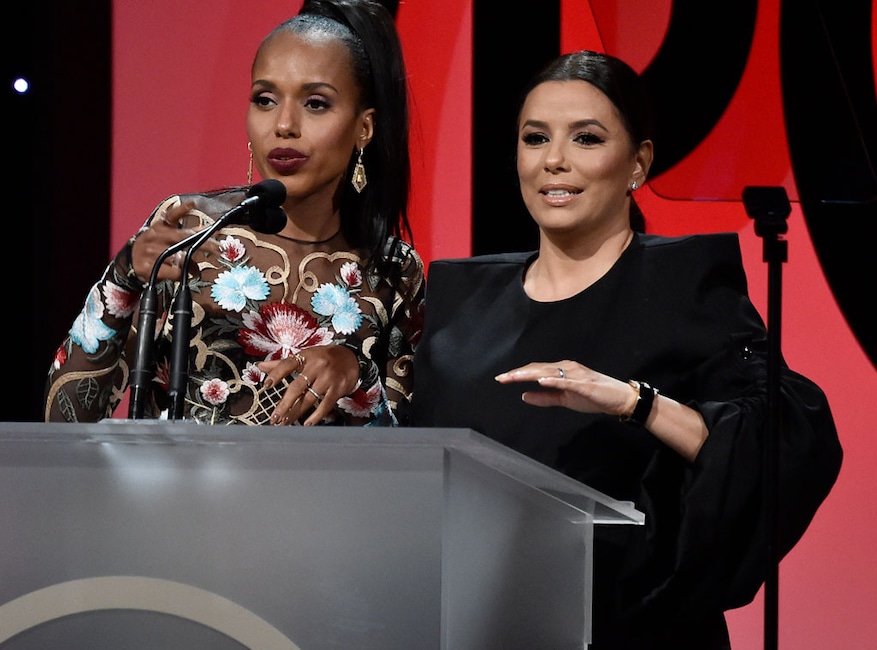 Frazer Harrison/Getty Images
Kerry Washington & Eva Longoria

Having had "women that were really helpful to me when I was pregnant," mom of two Washington has always strived to pay it forward with her celeb pals. "I really do try to have those conversations openly and honestly as possible, especially with my soul sister, with Eva," she told Entertainment Tonight. Her advice was well-received when Longoria welcomed son Santiago in 2018, with the Grand Hotel actress calling the Scandal alum, "basically my doula."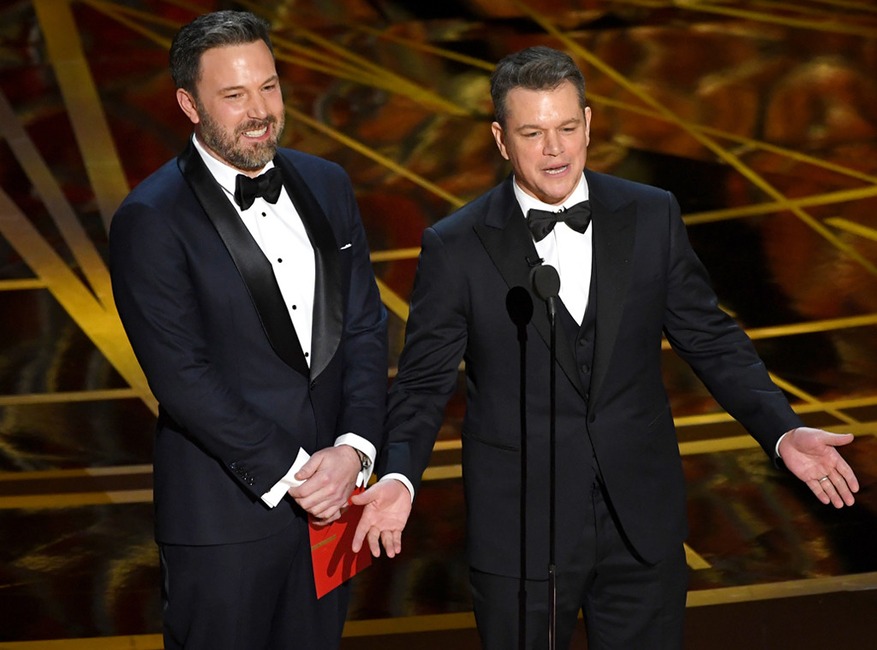 Kevin Winter/Getty Images
Ben Affleck & Matt Damon

More than 20 years after nabbing Oscar gold, the Good Will Hunting scribes are back at it again, working on The Last Duel. And though it's been a minute since they shared a screen, their bromance hasn't wavered. "I've known him for 35 years, and we grew up together," Damon told Entertainment Tonight in 2016. "We were both in love with the same thing—acting and filmmaking. I think we fed on each other's obsession during really formative, important years and that bonded us for life."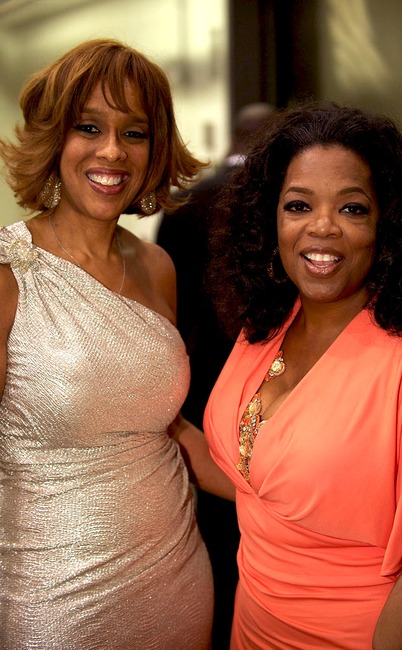 Cooper Neill/Getty Images
Oprah Winfrey & Gayle King

The bond between two of television's most powerful women dates back to 1976 when they were working at a Baltimore station. Generally, anchors (Winfrey helmed the 6 p.m. hour) and production assistants (that was King), didn't socialize, the CBS This Morning cohost recalled in their O Interview: "The newsroom hierarchy." But with a heavy snow coming down, Winfrey invited the $12,000-a-year PA to sleep at her house. "The next day," said Winfrey, "we went to the mall." And a friendship was born over Casual Corner sweaters.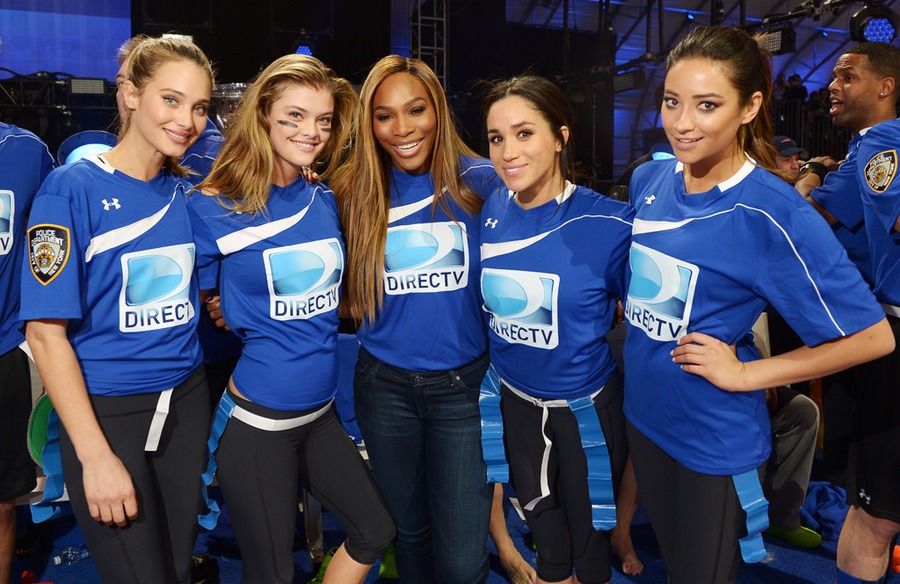 Michael Loccisano/Getty Images for DirecTV
Serena Williams & Meghan Markle

Sure, your friend dates likely don't involve watching your pal play for Wimbledon and U.S. Open titles or get-togethers at a palace. But the bond between the tennis champ and the Duchess of Sussex began much like any other—over girl talk. "We hit it off immediately," Meghan wrote on her now-shuttered lifestyle website The Tig of their meeting at a 2014 Super Bowl event. "Taking pictures, laughing through the flag football game we were both playing in, and chatting not about tennis or acting, but about all the good old fashioned girly stuff."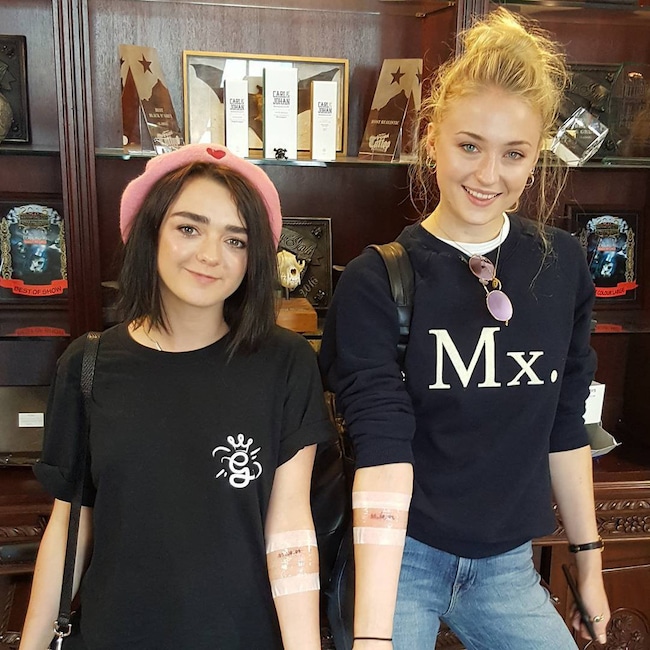 Instagram
Sophie Turner & Maisie Williams

Game of Thrones may have wrapped, but the relationship between the Stark sisters lives on. In fact Williams, who served as Turner's maid of honor when she wed Joe Jonas this year, is convinced the best thing to come of the eight-season HBO hit wasn't any of its 12 Emmy awards. "It was like one big elaborate thing to find me a best friend. This whole show!" she joked to E! News at the final season premiere. "I'm kidding. It's been incredible. To have a friend like that on something as wild as this is just like a godsend, really."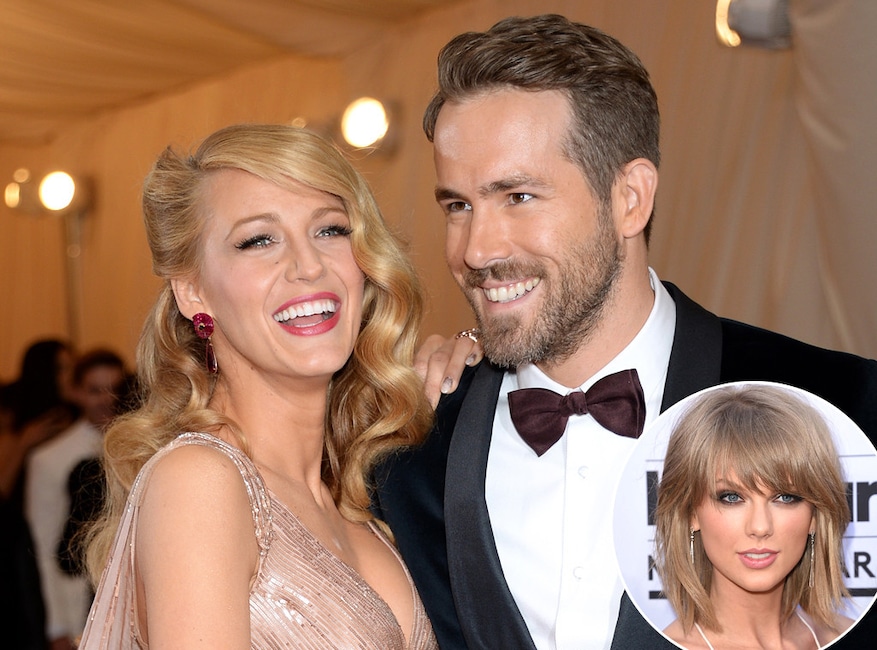 Evan Agostini/Invision/AP; Getty Images
Blake Lively & Ryan Reynolds & Taylor Swift

Whose heart didn't melt watching Reynolds and Lively excitedly react to hearing their eldest daughter James' open Swift's "Gorgeous" track in concert? Lively later called the viral video embarrassing, telling Good Morning America's Robin Roberts it was "the true, unfiltered version of our terrible stage parent pride." But the trio's friendship, which involves Fourth of July gatherings at Swift's Rhode Island manse, stays at the couple's New York country home and cameos in Swift's music videos, is pure and should be protected at all costs.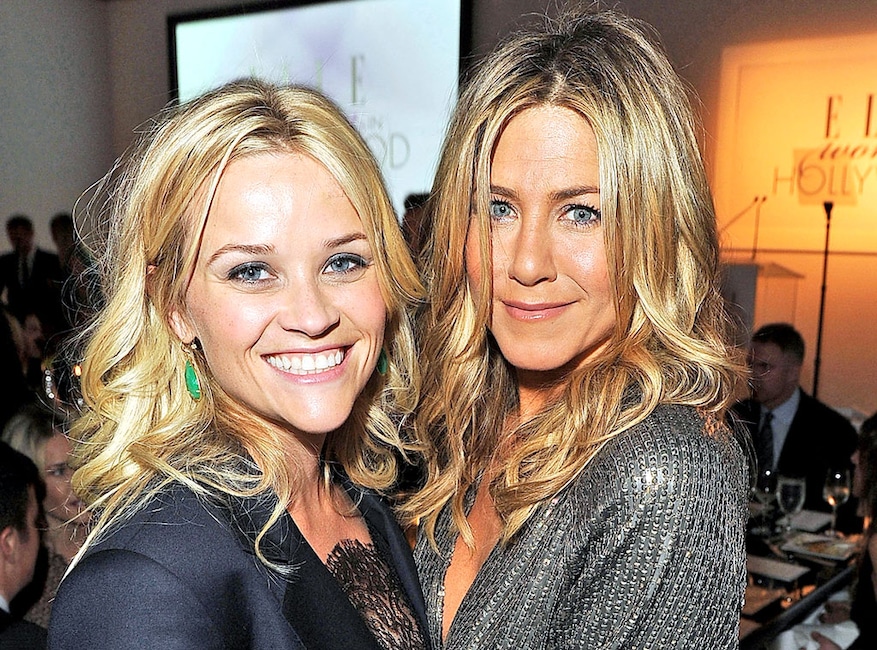 Jason Merritt/Getty Images
Reese Witherspoon & Jennifer Aniston

Friends gifted Aniston with more than one goals-worthy bestie. Before she and Witherspoon developed their upcoming Apple TV+ series, The Morning Show, they portrayed sisters on the NBC hit. "I was 23 years old and had just had a baby," the Oscar winner recalled to Harper's Bazaar of her two-episode arc back in 2000. "I was nursing Ava [Phillippe] on set, and Jen just kept going, 'You have a baby?' I was like, 'I know, it's weird.' And I remember her being like, 'Where are you going?' And I was like, 'I'm pumping!'" Though Witherspoon felt admittedly nervous, she said Aniston couldn't have been more sweet: "We've been friends ever since."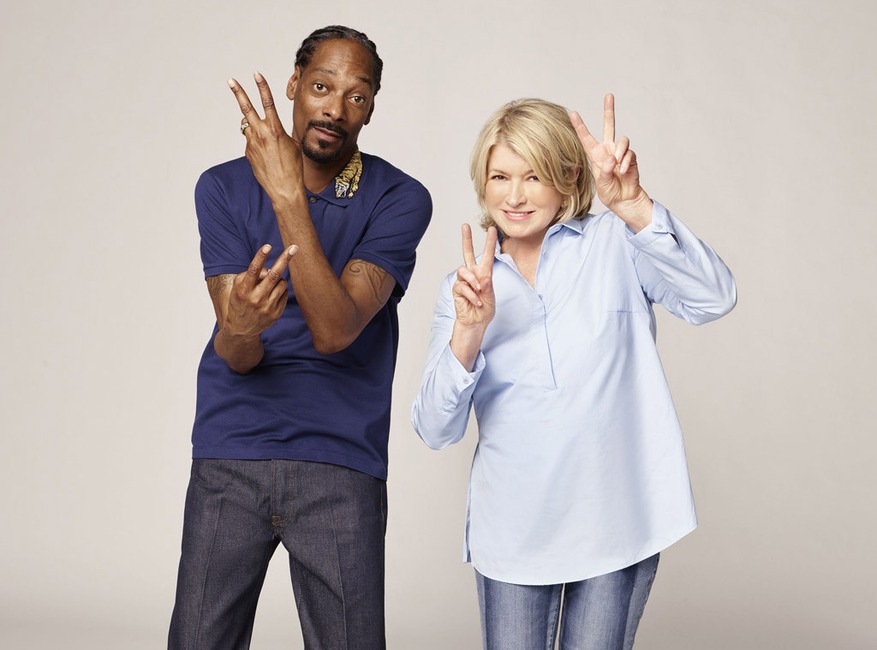 VH1
Martha Stewart & Snoop Dogg

Equal parts intriguing and covetable, this pairing was solidified at The Comedy Central Roast of Justin Bieber in 2015 before they teamed up for their VH1 cooking show. "She different, ya know, than what I'm accustomed up. But then again she's so what I'm accustomed to," the marijuana-loving 17-time Grammy winner told LA Weekly of the Westchester-based domestic doyenne. "'Cause she people. She just look different and she was born in a different era, but if you hang out with her and chill with her, she just like anybody else. That's why it works, because she never says nothing that's crazy in my ears. It's always like, 'Damn, I thought you would say that. OK.' That's why we get down, that's why we connected, Martha. 'Cause it feels like holy matrimony, and not holy macaroni."
var fbstarttime = new Date(); !function(f,b,e,v,n,t,s) { if (f.fbq) return; n = f.fbq = function() { n.callMethod? n.callMethod.apply(n,arguments):n.queue.push(arguments) }; if (!f._fbq) f._fbq = n; n.push = n; n.loaded =! 0; n.version = '2.0'; n.queue = []; t = b.createElement(e); t.async =! 0; t.src = v; s = b.getElementsByTagName(e)[0]; s.parentNode.insertBefore(t, s); }(window, document, 'script', 'https://connect.facebook.net/en_US/fbevents.js');
fbq('init', '1611373942516879'); fbq('track', 'PageView');
var fbendtime = new Date();



Source link