Generally speaking, celebrities fall into one of two camps. 
Nope, not the privacy seekers versus those that will happily serve up nonstop adorable baby content, we're talking about the cat people and the dog people.
Some make their allegiances quite known. Kaley Cuoco has said that "must love dogs" topped her list of dating requirements before she settled down with now-husband (and avowed canine lover) Karl Cook and if you know literally anything about Taylor Swift beyond the fact that she enjoys singing, it's her devotion to her furry offspring Meredith Grey, Olivia Benson and Benjamin Button. 
"I have cats. I'm obsessed with them," she explained to TIME of her preference. "They're very dignified. They're independent. They're very capable of dealing with their own life." Something you likely need when you're a veritable hitmaker who spends a not insignificant portion of her life on the road.   
Of course, some celebs are equal opportunity lovers, with Miley Cyrus counting seven dogs and three cats amongst her menagerie of 16. 
But, perhaps, the most interesting of the pet-owning entertainers are those that eschew the whole debate all together, opting for a creature of the more exotic variety. Because we've come a long way since George Clooney's 300-pound pot-bellied pig Max (may he rest in peace) made him seem quirky and original. Swine, horses (mini and otherwise) and snakes are now de rigueur amongst the Hollywood set. 
Some critters, however, remain unique, like the alpacas Nicole Kidman and Keith Urban scooped up for their Nashville farm because, as the actress noted, "They're pretty," and "They have the long lashes." Or the mini donkey Jay Cutler seems determined to hunt down to join the 44 chickens and eight ducks he and Kristin Cavallari raise at their Tennessee spread just down the road. 
In honor of national love your pet day (not to be confused with national pet day, national pet week or national kids and pets day), take a peek at some of our favorite star safaris. 
Reese Witherspoon

"Honky the donkey #ojaidays," the actress wrote on her Instagram about the adorable creature. "They're really cute," Reese later shared on The Ellen DeGeneres Show. We had a friend who had a donkey and we thought it was really cute so we got a donkey.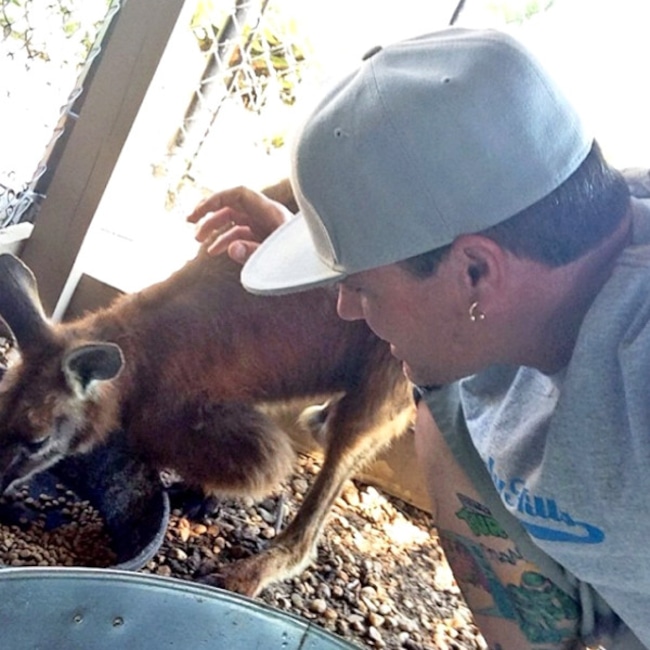 Instagram
Vanilla Ice

The rapper's pet wallaroo, Bucky, once escaped with his pet goat, but both were fortunately found roaming a week later and returned home.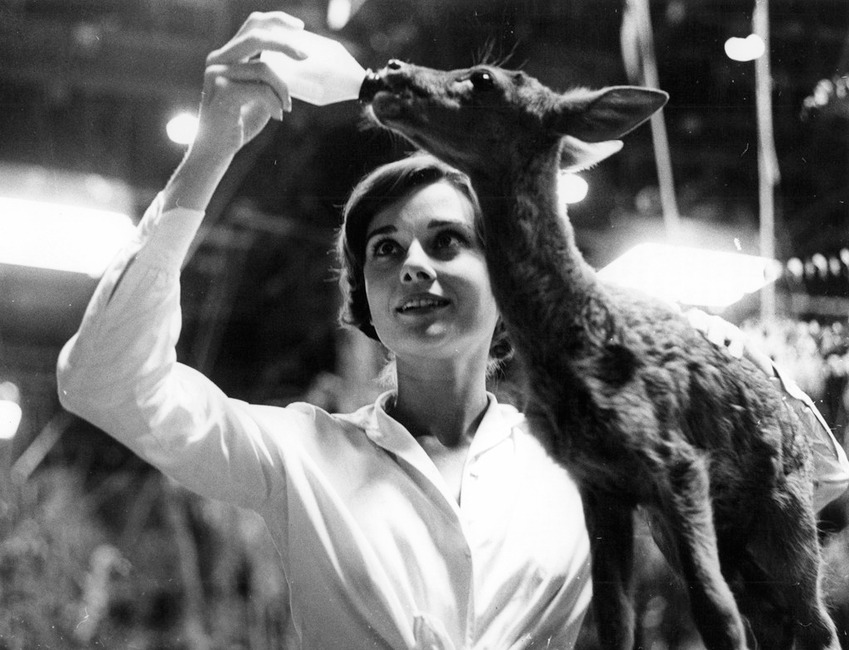 Metro-Goldwyn-Mayer/Getty Images
Audrey Hepburn

The silver screen legend first met her pet fawn Pippin while filming Green Mansions. After the animal trainer encouraged her to bring the deer home to bond, the two became inseparable friends and even slept together.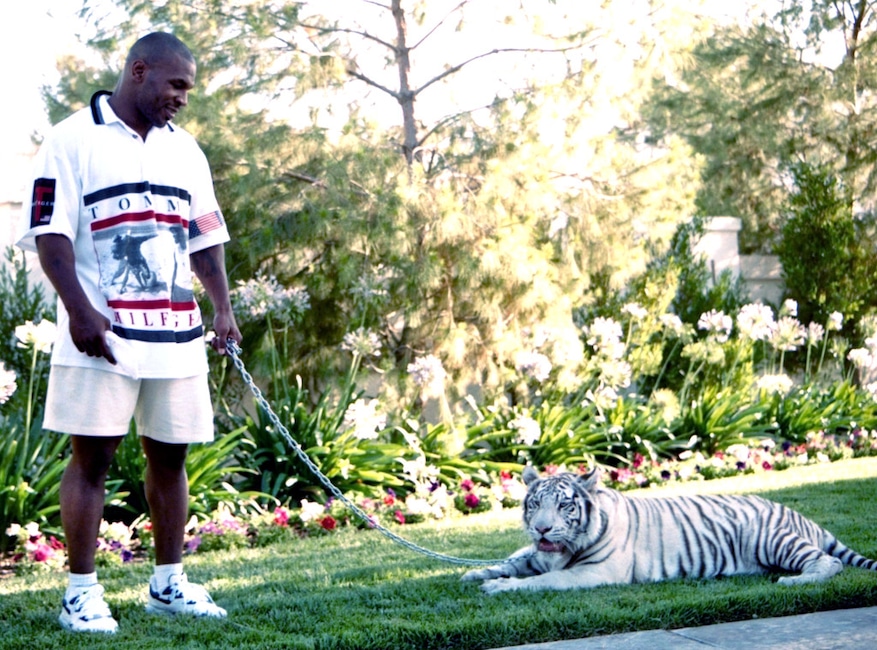 The Ring Magazine/Getty Images
Mike Tyson

The infamous boxer was briefly the owner of three rare white Bengal tigers, but the cost of daily upkeep—including thousands for pounds and pounds of meat to feed them each day—and their sheer size caused the athlete to part ways with his furry friends. 
Sankei Archive via Getty Images
Michael Jackson

The "Thriller" star famously purchased his pet chimpanzee Bubbles from a Texas research facility and raised him at the Neverland Ranch like a human baby, letting him sleep in a crib in his bedroom and wear a diaper. 
After he grew too large and strong to be managed inside the house, the animal was ultimately moved to the Center for Great Apes, where he lives today.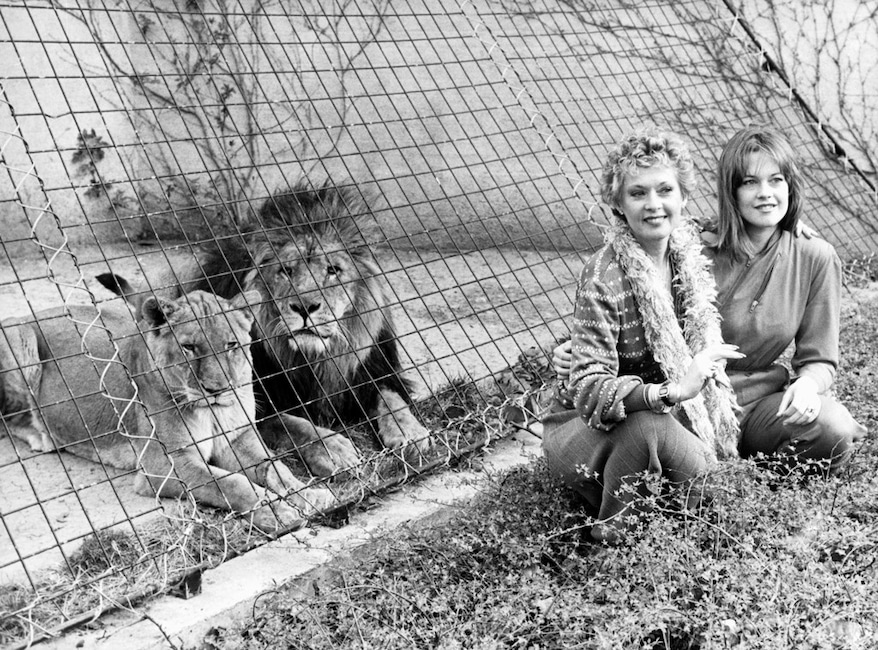 Hulton-Deutsch Collection/CORBIS/Corbis via Getty Images
Tippi Hedren

The Birds star adopted Neil the lion with her then-husband Noel Marshall while preparing to make their 1981 drama, Roar. The wild animal roamed freely throughout their family home, played with their kids and even hopped into bed with them. She later founded the Roar Foundation and Shambala Preserve to protect endangered exotic big cats.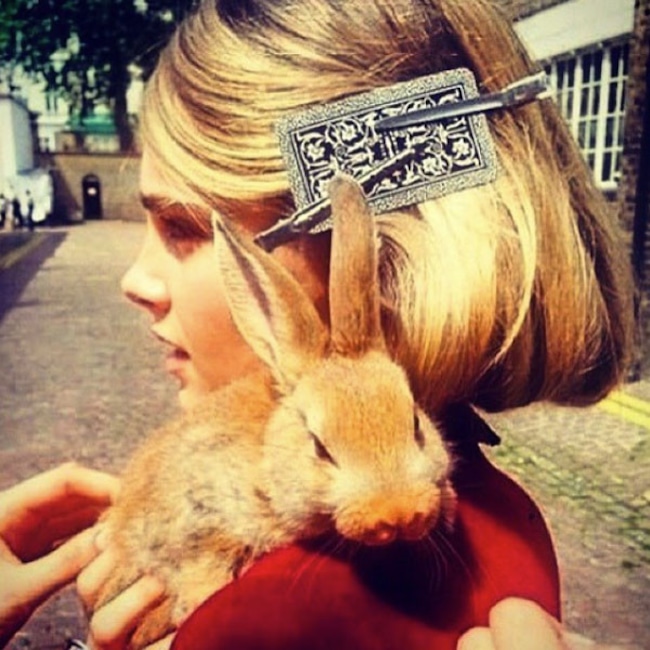 Instagram
Cara Delevingne

The British model and actress is the proud mom of a pet bunny rabbit named Cecil Bunny Delevingne. Cecil even has his own Instagram account with 10,000 followers.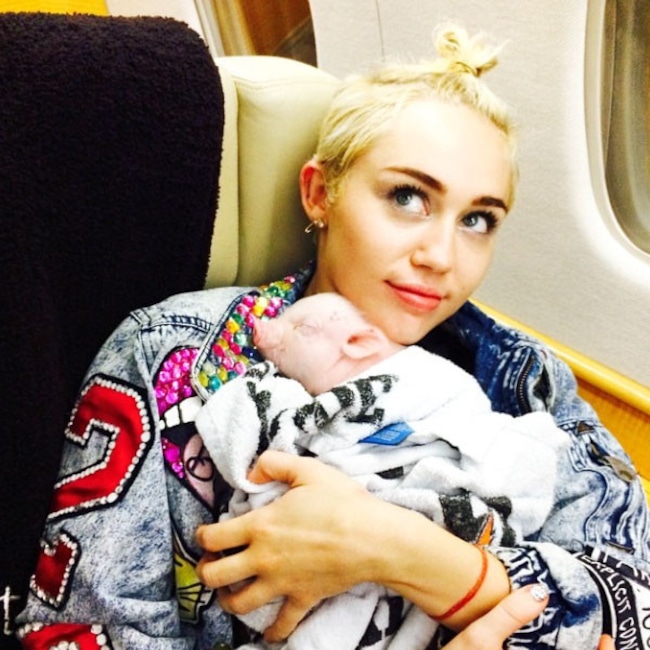 Instagram
Miley Cyrus

The "Wrecking Ball" singer is a bonafide animal lover with many dogs and cats in her pet history, but no animal was more unique to Cyrus' clan than her pet pig, Pig.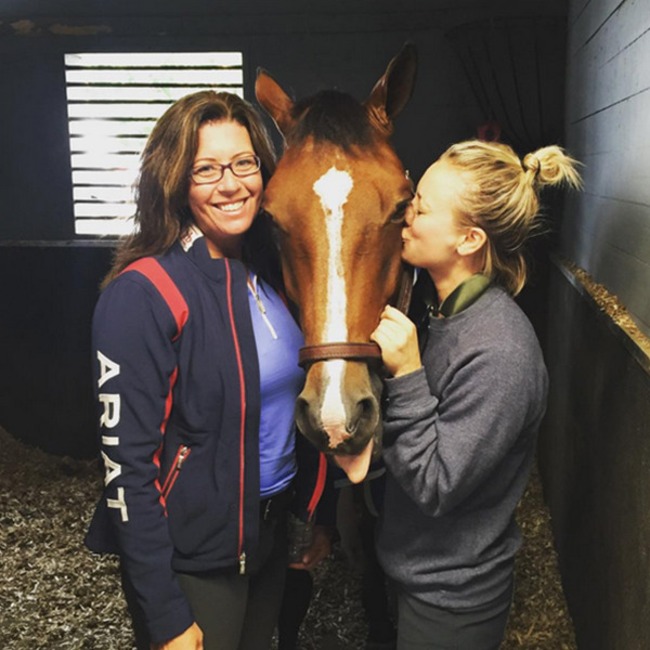 Instagram
Kaley Cuoco

The Big Bang Theory star is an avid equestrian with several of her own horses, including one named Poker Face.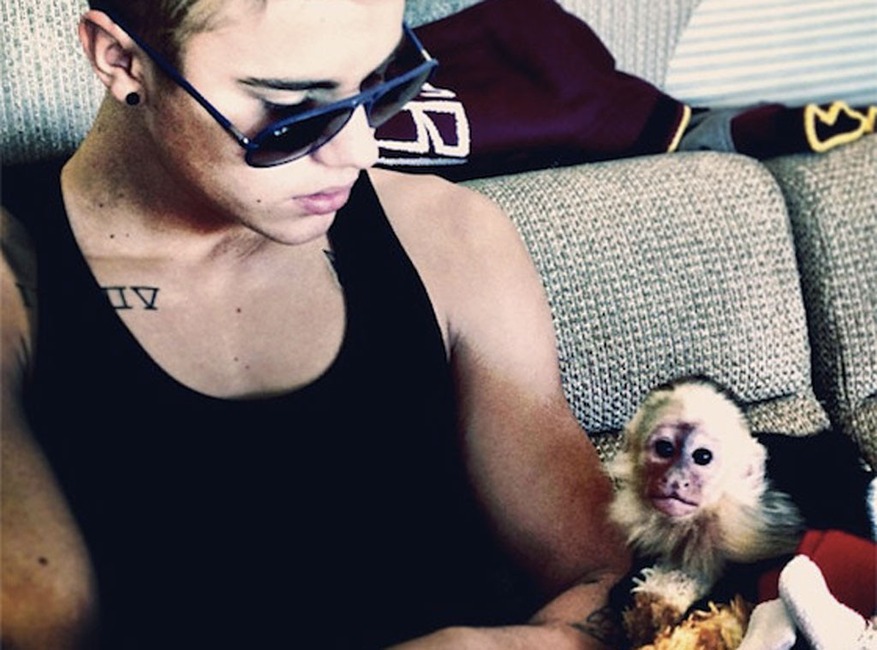 Instagram
Justin Bieber

The "Sorry" singer's pet capuchin monkey, OG Mally, shot to international fame in 2013 when he was confiscated in Munich after Bieber failed to provide the proper travel paperwork for the animal. Mally now lives at a national park in Copenhagen. 
var fbstarttime = new Date(); !function(f,b,e,v,n,t,s) { if (f.fbq) return; n = f.fbq = function() { n.callMethod? n.callMethod.apply(n,arguments):n.queue.push(arguments) }; if (!f._fbq) f._fbq = n; n.push = n; n.loaded =! 0; n.version = '2.0'; n.queue = []; t = b.createElement(e); t.async =! 0; t.src = v; s = b.getElementsByTagName(e)[0]; s.parentNode.insertBefore(t, s); }(window, document, 'script', 'https://connect.facebook.net/en_US/fbevents.js');
fbq('init', '1611373942516879'); fbq('track', 'PageView');
var fbendtime = new Date();



Source link